Clinical Research Track & Firm
Goal
The research track, launched in July 2019, was established to provide selected and highly motivated residents in the program with opportunities for research that include skill-building didactic and group sessions with mentored research experiences.
Curriculum
The curriculum consists of:
Didactic sessions (1.5-2 hour sessions every 5 weeks),
Group discussion sessions (2-hour sessions every 5 weeks) and
Mentored research with protected research elective weeks (minimum of 4 weeks and maximum of 8 weeks per year).
The residents must commit to the program for a minimum period of 1 year and are strongly encouraged to enroll for the three-year training period.
Mentored Research 
Each resident in this firm will be guided and matched to a research mentor based on his or her research interests. The clinician researcher track resident will be guided by his/her mentor to identify projects that will be supported by their mentor's research program and will conduct hands-on research projects that are likely to yield high quality research for publication as abstracts/manuscripts. The residents will utilize 4-8 elective weeks each year as research electives to conduct mentored projects. In addition, each resident will be matched to a Masters student in Biostatistics at the Rutgers School of Public Health (RSPH). This student will collaboratively work with the resident under the guidance of their statistics mentor at RSPH to support data analyses for residents' projects.
Didactic Sessions
Selected topics in clinical research will be provided as didactic sessions (in person session and video recording) every 5 weeks throughout the year (July-June)
| | |
| --- | --- |
| Topic | Instructor |
| Introduction and Overview of Clinical Research study designs | Brian Strom |
| Bias and Confounding | Tobias Gerhard |
| Introductory biostats from a clinical researchers perspective | Daniel Horton |
| Clinical research leveraging big data | Soko Setoguchi |
| Means and methods of primary data collection | |
| Intro to 'omics' | Fred Wondisford |
| Clinical trials | Jeffrey Carson |
| Cost and cost effectiveness analyses | Laura Pizzi |
| Introduction to mixed methods research | Benjamin Crabtree |
| Introduction to translational research | Reynold Panettieri |
Group Sessions/Hands-on Sessions
All clinician researcher track residents will meet for 2 hours every 5 weeks for a group discussion session. The group session will provide a hands-on learning experience in research related topics including literature search, IRB navigation, data sources, data management and analysis, abstract writing, effective scientific presentation, and manuscript writing while providing opportunities for presentations and discussion of individual research projects among peers, researchers and research mentors.
Pre-requisites

CITI training
HIPPA training
Enthusiasm 🙂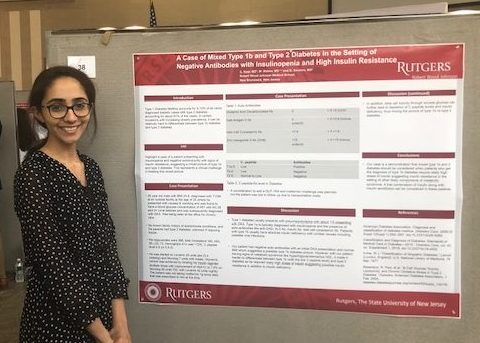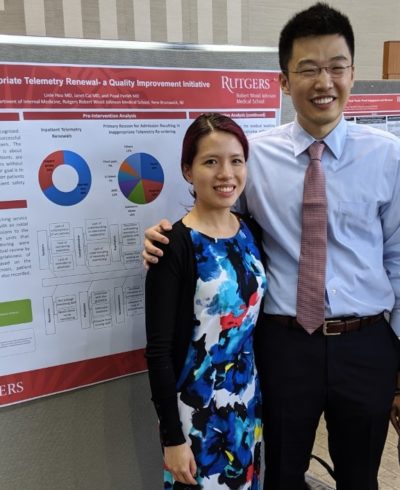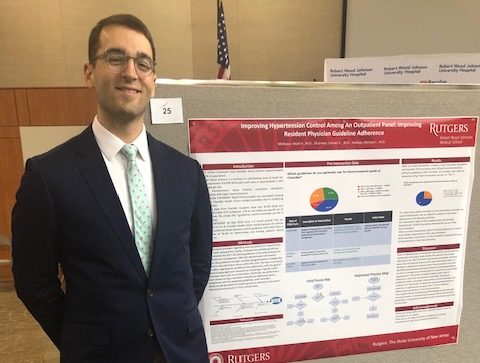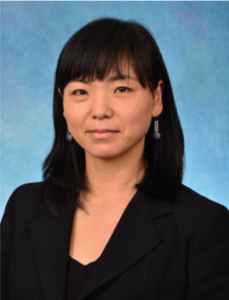 RESEARCH TRACK DIRECTOR
Soko Setoguchi, MD, DrPH, a cardiologist by training, board-certified general internist, and epidemiologist, is Associate Professor of Medicine and Epidemiology, Rutgers Robert Wood Johnson Medical School (RWJMS) and at Rutgers School of Public Health. She serves as the Director of Clinical Research Education in Department of Medicine. She is also the new Co-Director of the Master of Science in Clinical and Translational Science (MS-CTS) at Rutgers School of Graduate Studies. After her medical school and training in Cardiology in Japan, she completed her doctoral training in epidemiology at the Harvard School of Public Health. She was on the research faculty in the Division of Pharmacoepidemiology at Brigham and Women's Hospital/Harvard Medical School and at Duke Clinical Research Institute before she completed US residency training in Internal Medicine at University of North Carolina Hospital and then RWJMS. Dr. Setoguchi is an international leader in the field of pharmacoepidemiology, the study of the health effects of medications and other medical products in populations. She has authored more than 120 peer-reviewed papers in leading medical journals and has been funded by both federal and non-federal sources for her pharmacoepidemiology research program. Her research uses large databases to perform health services and outcomes research and comparative effectiveness research for medications and implantable medical devices in patients with chronic disease.