We are excited to launch a Medical Education Track in our residency program starting July 2023.
One or 2 residents from each PGY class who are passionate about engaging in medical education will be selected from the applicant pool.
Med Ed TrackProgram Objectives
At the conclusion of the Medical Education Track, residents will:
Gain a basic understanding of major learning theories that pertain to medical education.

Apply common teaching skills to learning activities in various settings.

Accumulate >100 hours of hands on teaching experience.

Identify opportunities to participate in educational innovation and present at regional or national educational conference (optional).
Program requirements
Satisfactory performance in all ACGME competency domains and Milestones evaluations.

Willingness to participate in Med Ed Track activities while on ambulatory week (beyond the AM curriculum didactic time).
Participate in Med Ed Track elective.

PGY1: 1 week of educational program

PGY2: 1 week of educational program + 1 week of bootcamp

PGY3: 1 week of educational program + 2 weeks of bootcamp

Teaching activities in bootcamp will be specifically tailored to allow you to practice and apply teaching and assessment skills learned.

Direct observation by faculty and peers will be incorporated into bootcamp.
You will have an opportunity to contribute to curriculum design and innovation for bootcamp.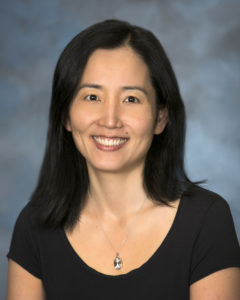 Sarang Kim, MD
Associate Professor
Ambulatory Director & APD
Division of Education, Department of Medicine