Research
Understanding the important role of robust research during training and beyond, the program established the Residency Research Committee in 1999 to direct and monitor research outcomes of our housestaff. An annual in-house research day and grand rounds is held each year in spring to showcase the work of our residents and fellows and promote research based collaboration.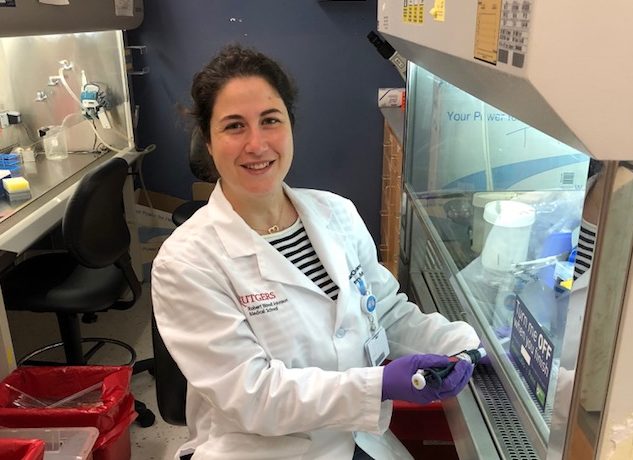 Certificate in Clinical and Translational Science (CTS)
Categorical residents may choose to obtain a Certificate in Clinical and Translational Science (18 credits) on a part-time basis offered by Rutgers Graduate School of Biomedical Sciences. Courses are conducted once a week in the evening. Coursework for certification includes: Perspectives in Translational Pharmacology, Ethics and Regulations in Clinical Research, Clinical Biostatistics, Epidemiology, Practical Aspects of Clinical Trial Design and Grant Writing for Clinical Research. If selected to enroll in this program, the department of medicine and the school of biomedical sciences will jointly provide full tuition support.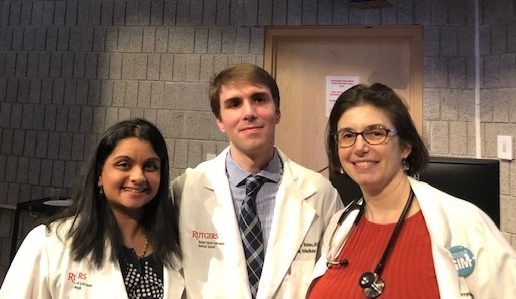 Research with Distinction
The Research with Distinction program launched in 2005 recognizes residents with exceptional research productivity at the time of training completion.  The residency research committee has established eligibility criteria.  Residents are encouraged to publish their research findings in peer reviewed journals.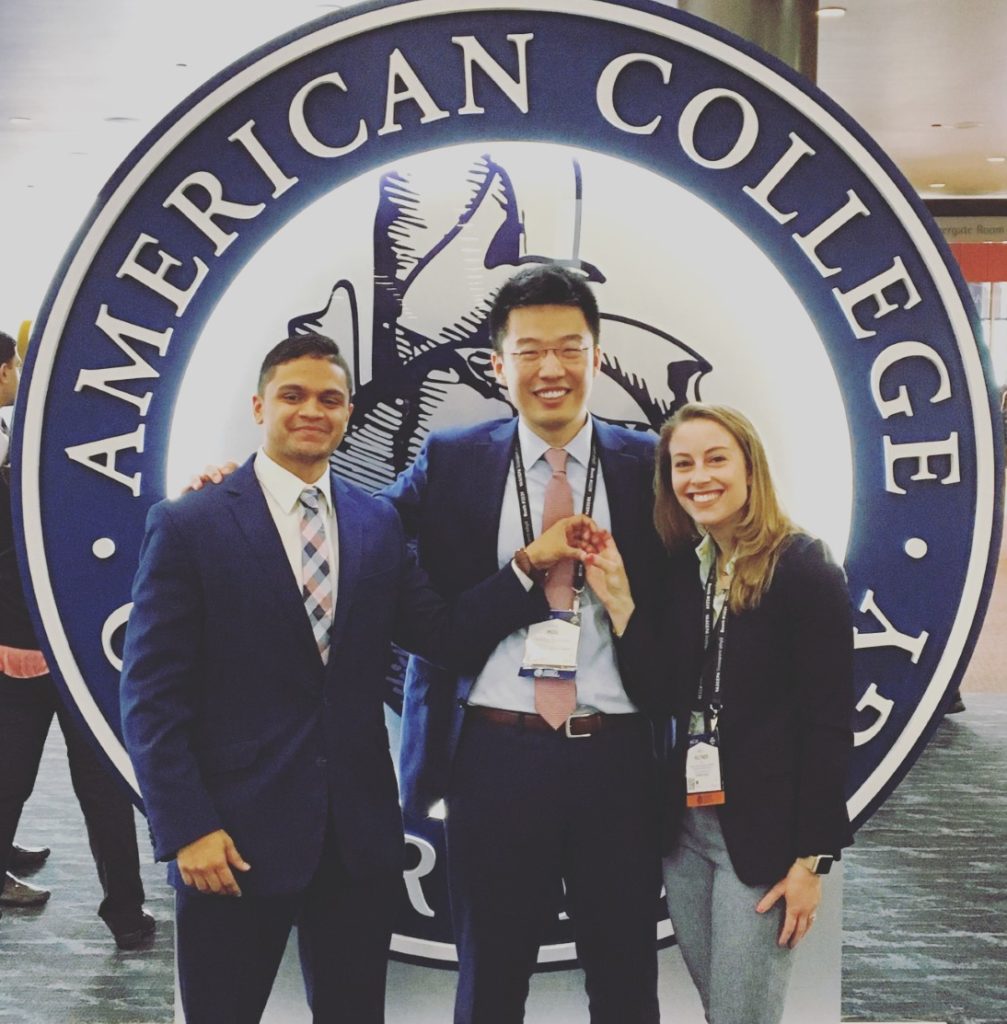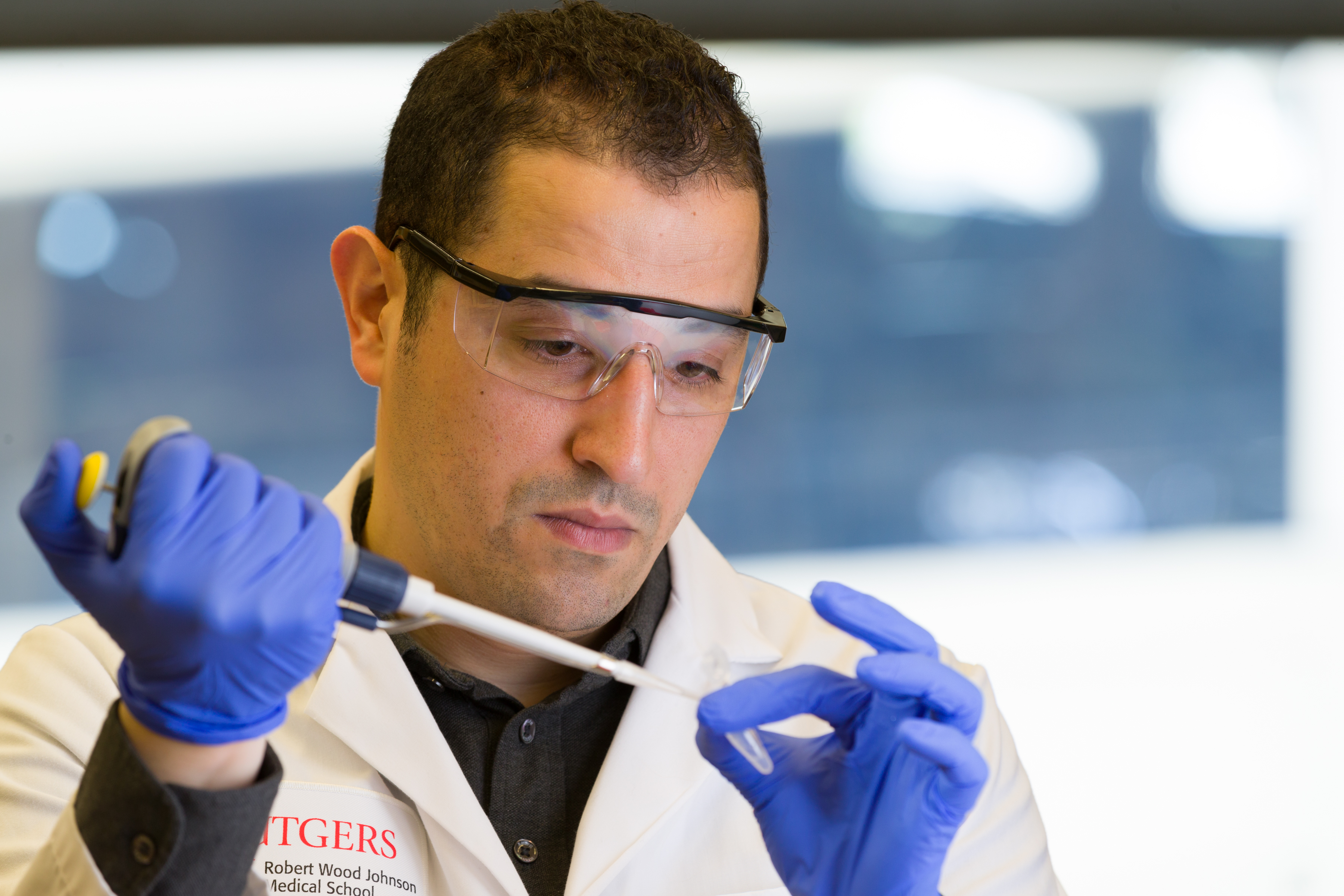 ABIM Research Pathway
"The ABIM Research Pathway is an integrated program that combines training in research with training in clinical internal medicine and its subspecialties. This pathway is recommended only for physicians who intend to seriously pursue a career in basic science or clinical research. Physicians who are interested in teaching or practicing internal medicine should pursue the standard three years of internal medicine training. Prospective planning for the research pathway by trainees and program directors is necessary. The training experience of all physicians in this pathway will be documented through ABIM's tracking program. Because this pathway integrates research and training in internal medicine, with or without subspecialty training, entry implies a commitment to its completion. Trainees interested in a research career should work with their residency program director and research mentor to design an appropriate training plan that will provide an adequate clinical experience and meet ABIM's requirements. Ideally, planning for this pathway should occur during PGY-1, and ABIM should be notified of a trainee's intention to pursue such training by spring of PGY-2.
The internal medicine program director must be in support of a resident's request to pursue the research pathway. ABIM requires that candidates for certification in internal medicine are competent in: (1) patient care and procedural skills, (2) medical knowledge, (3) practice-based learning and improvement, (4) interpersonal and communication skills, (5) professionalism and (6) systems-based practice for both the PGY-1 and PGY-2 years of training. Furthermore, the internal medicine program director must coordinate plans for the resident's training with a research mentor and, if appropriate, the subspecialty program director. It must be clear which program director is responsible for the resident's training after PGY-2. If the research experience is to be in a subspecialty, the subspecialty program director should become responsible for training through the research pathway beginning in PGY-3. If the research experience is to be in internal medicine, the internal medicine program director should continue to be responsible for training through the research pathway."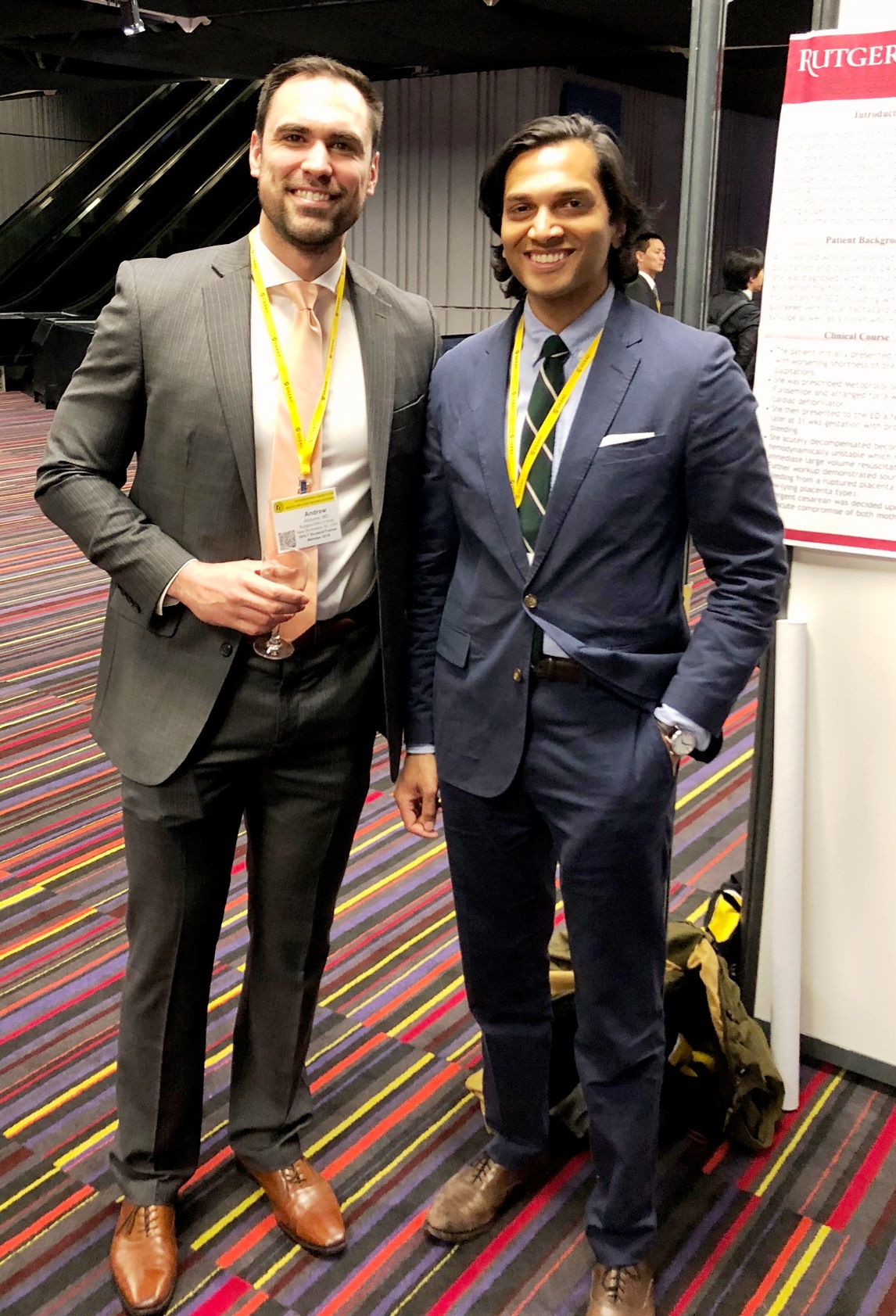 Presentations at National Meetings
The program supports (schedule and funding) travel to national meetings as first authors.  Our residents have presented their work at the following society meetings over the past 3 years.
Alliance for Academic Internal Medicine
American Academy of Endocrinology
American Association of Clinical Endocrinologists
American College of Allergy
American College of Cardiology Conference
American College of Chest
American College of Gastroenterology
American College of Physicians
American College of Rheumatology
American Heart Association
American Medical Association
American Society of Clinical Oncology
American Society for Radiation Oncology
American Thoracic Society
Asthma and Immunology
Chest International Annual Conference
Digestive Disease Week
Endocrine Society
Heart Failure Society of America
ID Week
Infectious Diseases Society of America
International Academy of Cardiology
Society for Cardiovascular Angiography and Interventions
Society of Critical Care Medicine
Society of General Internal Medicine
Society of Hospital Medicine
Society for Immunotherapy of Cancer
Society for Melanoma Research